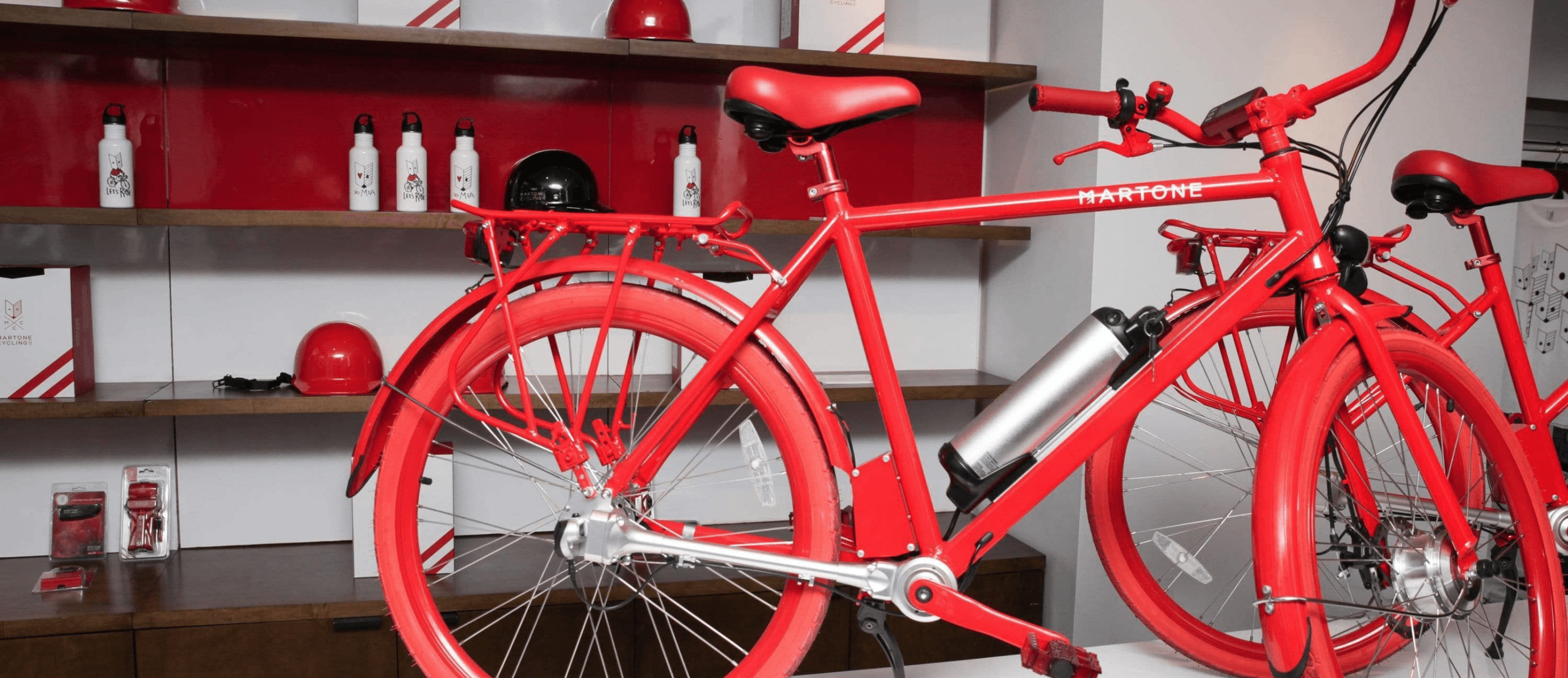 On the heels of Martone Cycling Co.'s one year anniversary, the brand announced the special opening of their pop-up shop in New York City
Intro
Just in time to celebrate the one year anniversary of Martone's design driven city bikes, the brand announced the opening of a very special pop up shop in New York City.
Located on the ground floor retail space of Aby Rosen's newly renovated Paramount Hotel, New Yorkers and visitors had the exclusive opportunity to test-ride and shop the bicycles from our collection.
In addition to the core collection, the pop up showcases the new generation of manual bikes, featuring an array of new colors: orange, blue, and matte grey. The new generation of products also feature technical enhancements.
Client
The Paramount Hotel is a premier hotel for visitors of Midtown Manhattan and represents a truly iconic part of the city.
Constructed in 1927 and designed in the style of the French Renaissance by Thomas W. Lamb, who was one of the nation's foremost architects of theaters and cinemas. The building reflects a theatrical character and is one of the first hotels that was established in New York's Times Square.
Brief
On the heels of Martone Cycling Co.'s one year anniversary, the brand announced the special opening of their pop-up shop in New York City