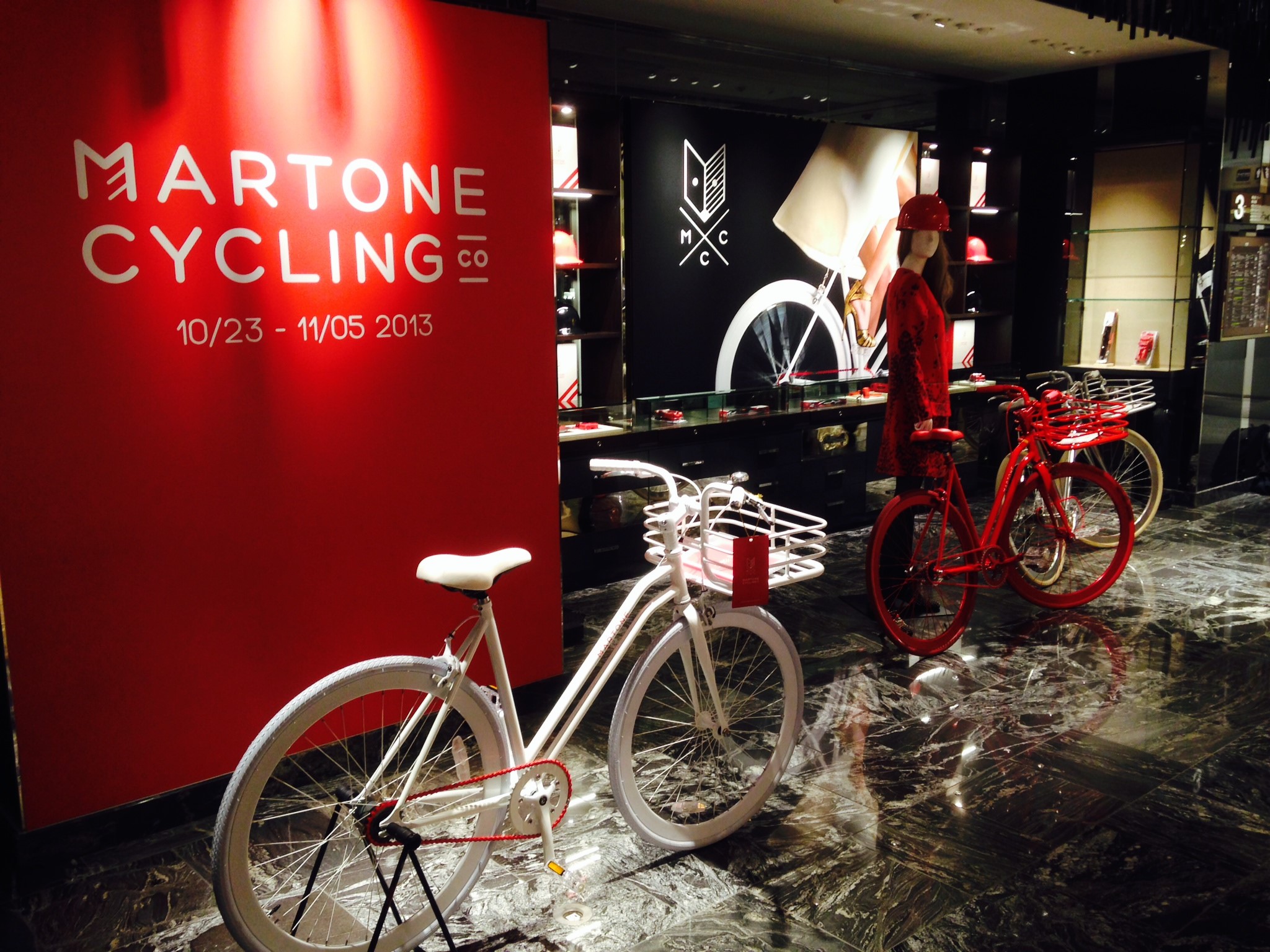 Martone is at home all over the world in luxury retail
Martone bikes have appeared in prestigious retailers around the world, including Colette in Paris, Holt Renfrew in Toronto, Isetan in Tokyo, and Saks Fifth Avenue in New York.
Most recently, in May of 2019, Martone teamed up with Munich's favorite luxury department store, Lodenfrey, to do a popup featuring our bikes and accessories.
Two consecutive days of meet-and-greets and a ride about town offered Lodenfrey's chic and sophisticated clientele the chance to meet our founder, Lorenzo Martone, and try out our dazzling Regard and Grand Diamond bikes. Wunderschön!